In my never ending quest for the perfect portable computing platform, I've come a step closer. There are loads of good ultrabooks, but most of them are *expensive*. I don't want to carry/drop/lose a 1K+ device; my ideal portable is in the $300 range. Thus far, I've been using modified chromebooks, but some standard laptop/ultrabooks are finally getting into the right price range.

The Asus Vivobook F510UA-AH51 is replacing chromebooks running windows as my new carry laptop. It has an 8th-gen quad-core i5 processor, 15.6″ full-HD display, comes with 8GB DDR4 (supports up to 32GB), WiFi, USB 2,3,C, fingerprint reader, and HDMI. It weighs only 3.7lbs, is thin, has a very small charger, and looks decent.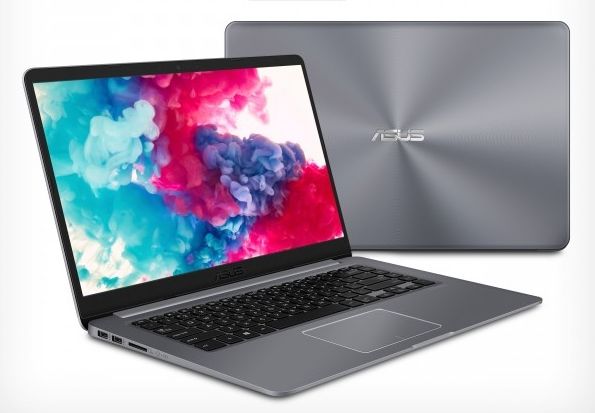 The battery life is 6-7 hours which is a little less than I'd like, but the main compromise Asus made with this laptop was an old-fashioned, slow 1TB HDD that cripples its speed. Fortunately, you can add an M.2 SATA SSD and turn it into a speedy little laptop. I installed a Crucial MX500 M.2 SATA drive ($40 on amazon) which pleasantly came with Acronis True Image that allowed me to clone Windows from the 1TB HDD onto the M.2 SSD. The result is windows running on the SSD and the 1TB HDD available for bulk storage.

Installing the SSD requires opening the back of the machine (lots of screws including two hidden under two of the rubber feet); you'll want a proper pry tool (or a guitar pick) to release the thin plastic clips that retain the back once the screws are removed. YouTube has many videos showing how to open the case; and since it's a bit of a pain, I installed another 8GB of memory ($32 on amazon) while it was open.

The net result, while costing closer to $400 than my target $300 is a fast, light ultrabook with loads of storage and most modern features. A touchscreen and longer battery life would be nice, but not a big deal and overall, this is a great value and suitable for all student/business/development needs!